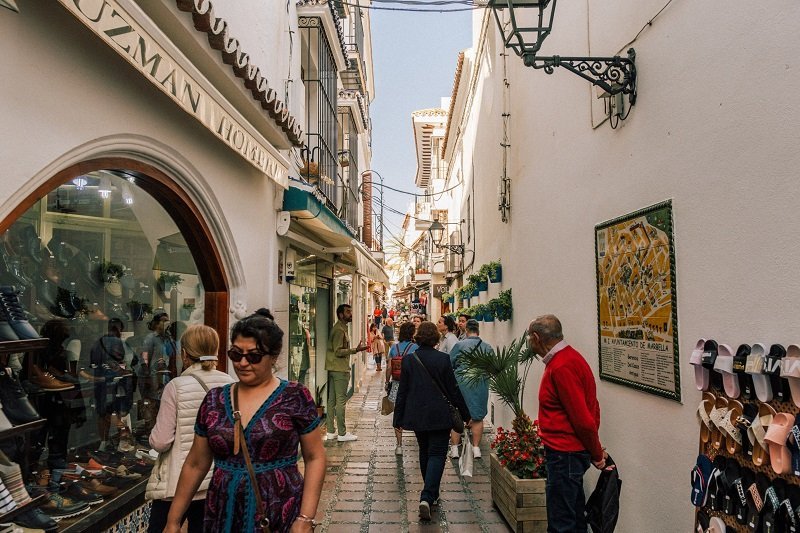 Marbella is a city that combines history and modernity. It is the perfect place to get to know the culture and gastronomy of Andalusia. If you are planning to visit Marbella, you can't miss these three must-see places.
Marbella's Plaza de la Iglesia
The first place you should visit is Marbella's Plaza de la Iglesia, especially at this time of year, as from here you can enjoy some of the most spectacular processions of Marbella's Holy Week. Also, in the same square you can admire the wall of the 10th century Muslim Alcazaba, which is one of the architectural jewels of the city.
Bazan Hospital
Another site you should include in your itinerary is the old Bazán Hospital, originally built as a small palace in the 16th century and currently the home of the National Engravings Museum. You'll be fascinated by discovering this venue, one of the most unknown places in the city. This Renaissance building, as well as hiding Mudejar coffered ceilings inside, houses a large collection of prints by some of Spain's most important artists, ranging from Miró and Miquel Barceló to Picasso himself. You can't leave without seeing the Monalisa of this museum. What's more, admission is completely free. What are you waiting for?
Paseo Maritimo
Finally, don't miss the city's seafront promenade. With a length of about 20 kilometres, it is part of the Great Coastal Path and offers spectacular views of the Mediterranean sea and, on very clear days, even of the African coast and Gibraltar. Along this endless promenade you will find countless beach bars (Chiringuitos) overlooking the sea where you can try some of the most typical dishes of Andalusian gastronomy.
Reasons to love Marbella for Easter Week 
This Easter don't miss the opportunity to visit Marbella and whether you are a regular visitor to the city or if it's your first time in the area, enjoy its most traditional part in a different way with our Marbella Old Town Private Tour. Our guides will take you through the narrow cobbled streets of the old town and tell you about the history and culture of the city.
Besides all that if you want ideas to help you plan your visit to this beautiful city or need any recommendations please do not hesitate to contact us and we will be happy to assist you.