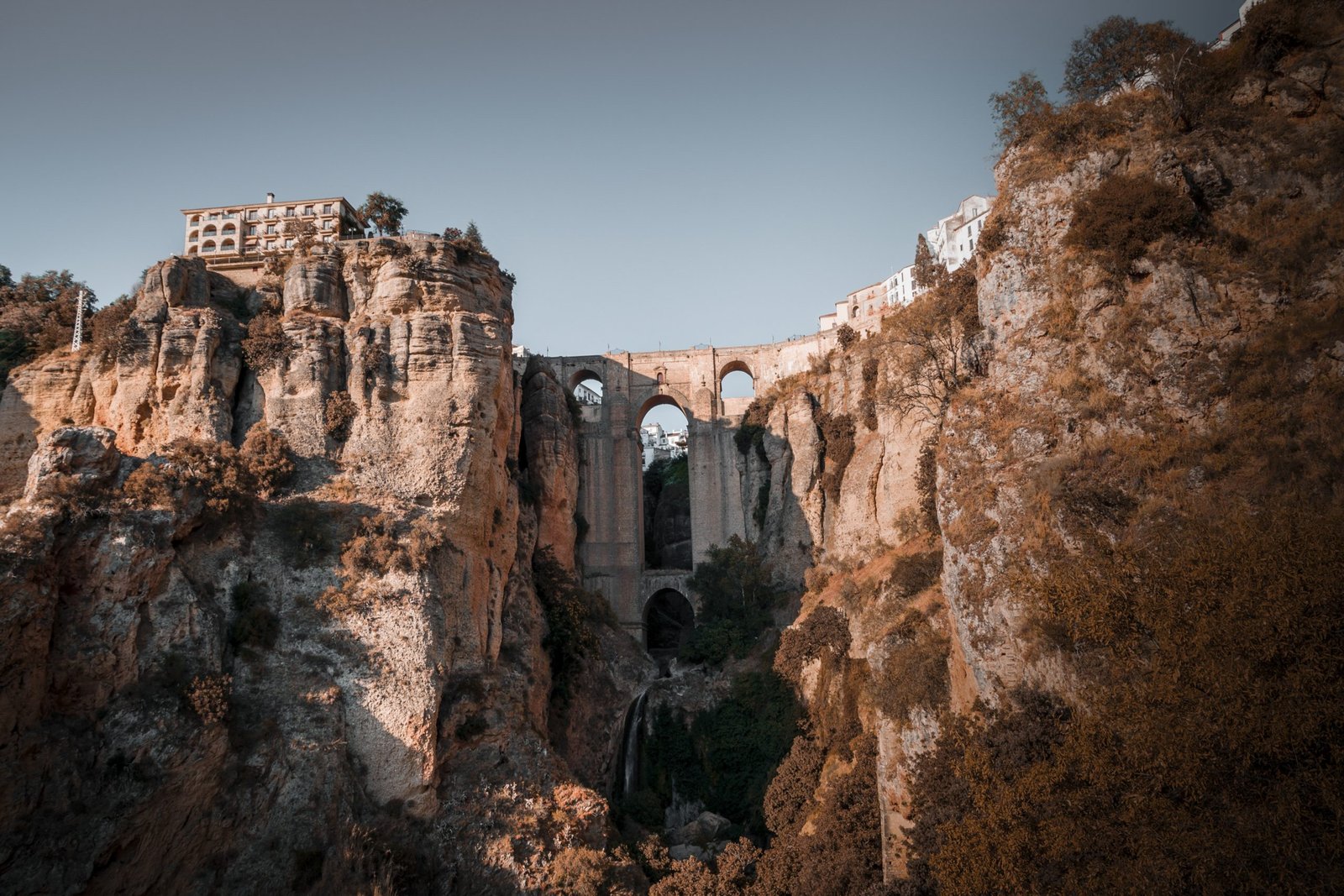 Immerse yourself in the history, culture and tradition of the authentic Ronda.
This unique city was a settlement of different civilisations and even today a visit to Ronda is a journey into the past. Discover with us the traces of its Muslim past and how the city changed after the Christian Reconquest. The best introduction to a city like no other in the world.
On this walking tour of Ronda we will enjoy a walk through the history of a city of fantasy. Described by the poet Rainer Maria Rilke as the dreamt city, Ronda seems to be taken out of a medieval fairy tale.
It still retains that Moorish essence of winding streets that were given a new lease of life after its Reconquest in the 15th century.
Delight in the incredible views from its privileged location on the cliffs that make Ronda a city like no other.
Split in two by the Guadalevín river, its New Bridge (from the 18th century) connects the old with the new part of the city, where its magnificent bullring stands, La Real Maestranza de Caballería de Ronda, birthplace of modern bullfighting.
Join our tour and discover one of the jewels of the province of Malaga.